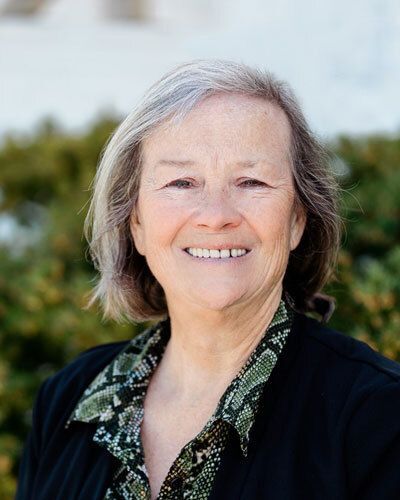 My bucket list for 2023 long contained a trip to Washington D.C. to share my story with politicians on Capitol Hill. While visiting with the Executive Director of the Brain Injury Alliance of Nebraska, Peggy, she said, "Let's make it happen," and she was able to make it happen!
My excitement was high as I got ready to drive to Denver, a sleet storm had begun and the defrost and wipers could not keep up. Luckily, I was able to take the trip slowly since I started three hours early to allow time to make it through security.
At the airport, the parking garage looked dark and creepy, so I decided to park in the open parking lot. Upon parking, I had to figure out how to get to the shuttle bus as they only pick you up at the shuttle bus station–which was farther from the airport than if I just walked to the airport, so I decided to just walk to the airport.
When I get to the airport entrance, I find the check-in station for Frontier where the gentleman at the counter tells me I'm late for early check-in and that I did not check in with the text message I received.
Booking through a third party meant I did not receive the check-in text, but, neither did the individual who booked for me, so I was not able to get on the flight.
The guy at the counter next to me was a rapper and flirted with the clerk to warm her up and she let him on the flight. He tried to get me on the flight also, but they refused to sway. I guess I should have sung a few lines to a song to help sway them in my favor too.
I had to work with our Director of Operations, Paula, to get my flights changed. The next flight to get me headed to the next stop was through Delta, so I had to wait for that flight.
I decide to get some lunch while I waited.
To make things worse (beyond missing my flight), I packed a backpack to take on the trip–not planning on needing to carry the bag around–which was very hard with my arm not working 100% after my total shoulder surgery in December. I could not figure out how to carry the bag, food, and drink, so I chose to grab a small bite at a burrito shop where I built my own bowl, then later went back for a chai tea.
Finally, it was time to make my way through security–still struggling with my backpack. Security went fairly smoothly and I was able to get on the airplane, that's when my arm began to spasm wildly from carrying the backpack.
When the flight was nearing Detroit, the pilot said we were 5 minutes early. I thought it was great that we were early, but I did not take into consideration that my other flight was scheduled to leave before we would land.
Once we landed, I ran to the other end of the airport–getting to the gate just in time to hear that I couldn't board the flight because I was not 25 minutes early. At the ticket booth, I was directed to the question-and-answer booth, which is–of course–on the opposite side of the building. When I got to the booth, they are able to help me reserve a hotel room and set up another flight for the following day.
I headed to the pick-up area to ride the shuttle to the hotel room, then realized I was waiting on the wrong side. I begin my trek to get to the correct area for the shuttle, where, finally, there was water–I was parched!
When I got to the hotel, I tried to relax, unwind, and figure out the schedule for the morning so I'd arrive early for the flight. I woke up at 2:30 am, two hours before I needed to be up.
I decided to go ahead and get up and get ready, only to find that I brought clothes I could not put on with my hand not functioning properly yet. The buttons were too little to maneuver through the button holes with one hand, but after a long struggle, I was able to get them buttoned.
I had dressed in layers to add some professional touch to my attire, only to realize I have to undo all the layers going through security, but I made the flight to Washington D.C.
Upon arrival in D.C., I rushed to drop off my luggage at the hotel and raced to get to where I needed to be to meet with the Senators. As I am hurrying, I noticed the shoes I chose to wear had begun to rub a sore on the back of my heel.
All the while I thought, "Who am I to run into with all these delays, God?" He told me to pray, so I prayed while I walked. I start off in the direction of the first building to find it is blocks and blocks away. Everything looks much closer until you realize the size of the buildings makes them appear closer.
I got to the building, removed all the layers, and went through security. This was the process at each building, again and again.
However, I regained my excitement while talking to Senators, and felt the day getting better.
After returning to the hotel with a few purchases, I want to wash my dirty dishes and find there is no dish soap, so I try my best to clean the dishes and then run them through the dishwasher anyways–maybe scalding the germs off will help.
The next morning everything is going well, I go through the breakfast bar to grab some breakfast–sausage links and eggs with Tabasco, my usual breakfast favorites.
My eye itched, so without thinking, I rubbed my eye, somehow wiping Tabasco into my eye. While working at keeping my composure, I returned to my room and rinsed my eye.
I decided to save some eye drops just in case I needed more for later and went downstairs to the hotel convenience store for some Claritin. I pay for the box and begin to open it so I can take the medication, inside the box is a package, one that is supposed to be easy to open.
Neither the clerk nor myself could open the package, so he called for backup with scissors. This second clerk was able to open the package with scissors only to find that there was another package inside this second package. I still needed help to open this third package and the clerk fought with this package also. We were able to get the package open and I finally was able to get the pill and take it. Who knew this would be so difficult?
Out on the shuttle to return to the airport, I tell the driver to head to Delta–no wait Frontier. So, upon exiting the shuttle, I realized the driver took me to Delta anyways. He stated he could not take me to the Frontier gate because he was only allowed so much distance for each passenger, so I had to walk the mile to the Frontier gate, thank goodness it was all downhill!
This ticket, I did receive the check-in text, so I had checked in before arriving at the airport and I headed straight to security.
After removing my jacket and shoes, I headed to the scanner, I could not raise my hands high enough to clear their search, so I had to wait to be patted down to be searched.
The agent had me raise my hands as high as possible while leaning against the wall and spread my legs out–you know–that stance that makes you feel like a criminal but you did nothing wrong. She said I needed to spread wider, and my mind began to race, seeing the worst possible scenario play out in my mind. I am on a slick floor, in my socks, with one arm, and she wants me to fall? I explained she will need to help me up if I fall. Ugh! I got through that and found my flight. What a relief! I got checked in and boarded–the flight was great.
We landed on time, and I began looking for the parking lot. Not a single employee could help me find the parking lot I was looking for. Thankfully, a lady on the elevator waas able to explain what direction to head once we exit. I had to walk from Parking Lot E to Lot. While walking, I was praying that my van was ok.
– — — — –
Despite all the mishaps on this adventure, I learned some valuable lessons.
Lesson learned: it is not always about who you will see, or run into, it's more about how you carry yourself, and how others will see you that is important.
Another lesson learned: pack and travel according to your ability. I thought it would be great to have just a carry-on bag, when, in the end, I should have taken a rolling suitcase (which I left at home).
Also, the dress attire, be sure you are able to put it on before leaving on your trip! Small buttons were my demise, but my Executive Director Peggy, was able to help me with the cuff buttons that I was unable to button.
It is my hope that my composure showed that these setbacks did not slow me down. In the end, there was success and more items to add to my bucket list. After all, I crossed one item off and added more.