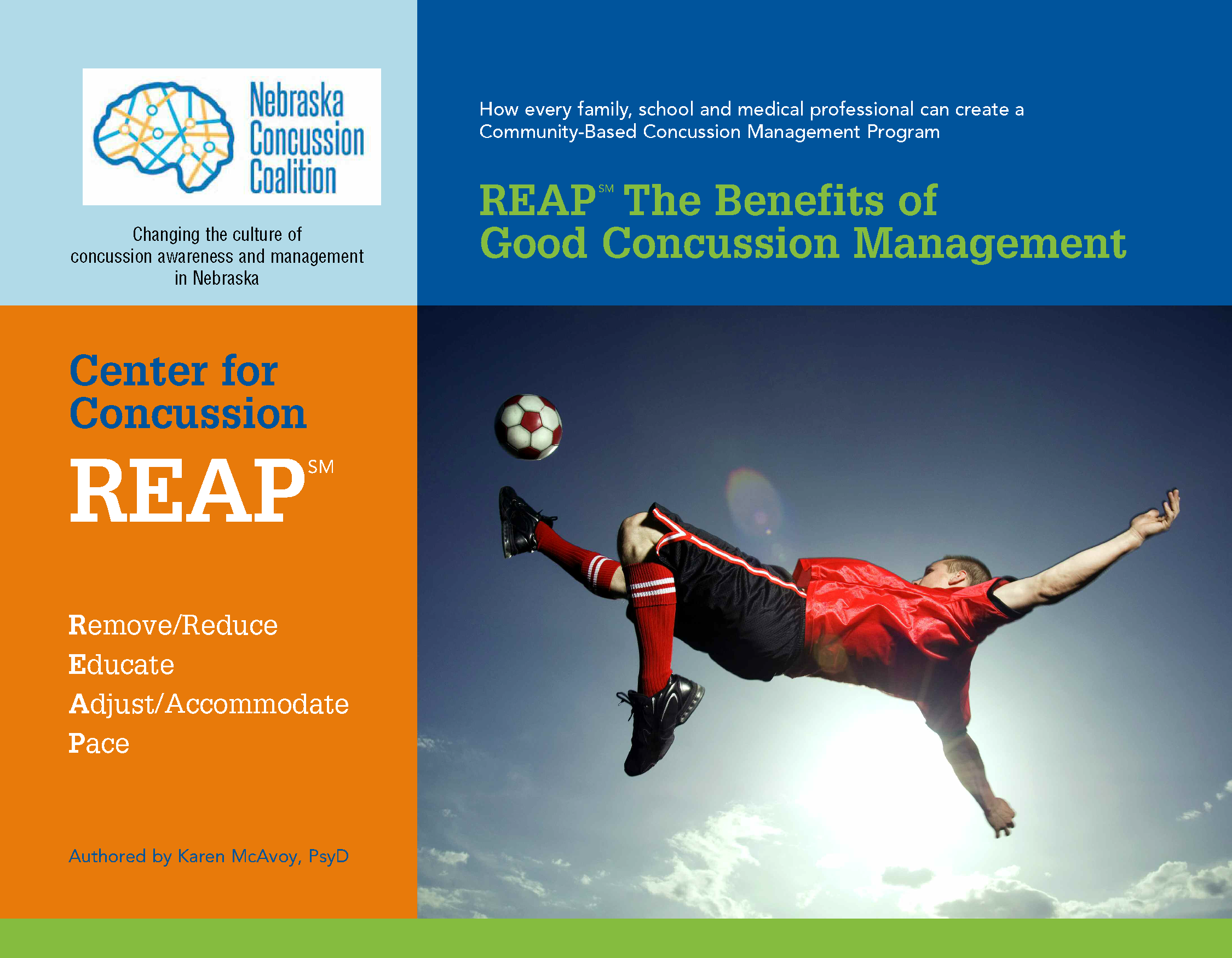 REAPSM
Remove/Reduce       Educate       Adjust/Accommodate       Pace
REAPSM is a community-based model for developing Concussion Management Teams to identify and manage concussions. So, for instance, in your community, you can develop a Concussion Management Team consisting of the following groups: 
School Physical Team (coach, AT, playground supervisor)

Family Team (parents, grandparents, foster parents)

Medical Team (including school nurses)

School Academic Team (teachers, counselors)
This manual will guide you through the process.
Click on the image above to read and download the manual.