Welcome to the BIA-NE website
Survivor Stories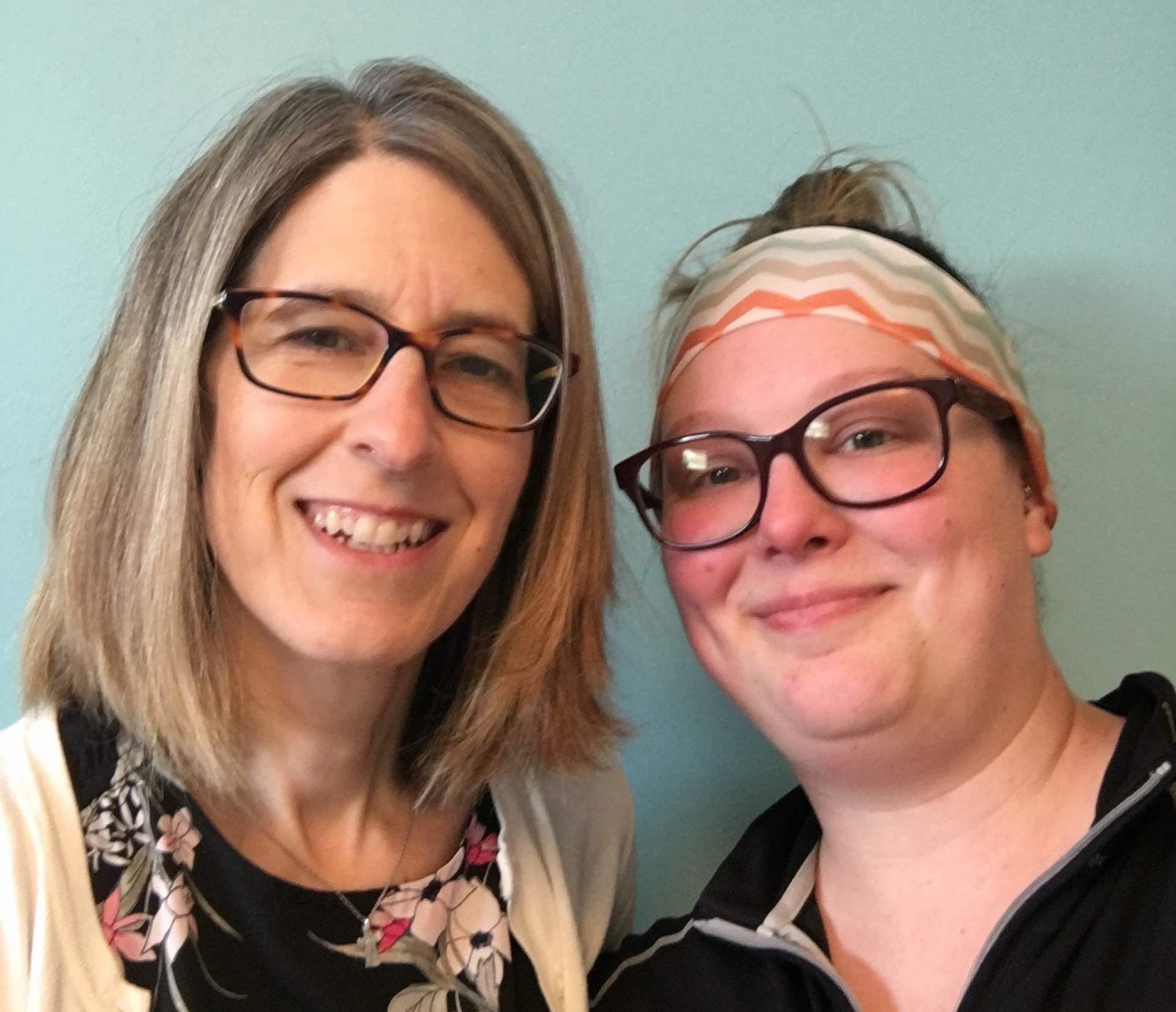 A Caregiver's Hope - Tammy's Story
We all have those moments we can point to when our life changed.  For the rest of our lives, we will see our life as before and after the event.  Before October 16, 2011, I was raising my teenage daughter and dealing with normal day to day life.  After, I was in a fight to find healing and keep hope alive for my daughter and myself.  She had fallen at work in August and hit the back of her head against the concrete floor.  I took her to the doctor, had a CT scan, and was told she was fine.  Little did we know, she was far from fine.  Weeks later, on October 16, 2011, a severe migraine began which became her daily companion 24/7.   Three ER visits and a variety of doctor visits, including neurologists, provided no answers or relief for her.  She struggled to make it out of bed to attend school and work.  As a parent, I was supposed to help her and get her life back to "normal".   I felt so helpless and wished it could be me instead of her.   
After several months, I took her to Diamond Headache Clinic in Chicago where she was hospitalized for 10 days.  The meds they prescribed helped better control her pain, but we were still on a roller coaster where pain was easily exacerbated by the stresses of life.  She dealt with side effects from the pain medications, particularly brain fog & fatigue.  I continued to search for answers through physical therapy, chiropractic, and acupuncture, to name a few.  I took her to Mayo Clinic in Rochester without finding the answers we desperately needed.  And as the years continued, we were treading water & trying to keep our heads above it.  I saw the light of hope fade in my daughter's eyes.  She began to believe this was as good as life was going to get.   I refused to believe it.
A chiropractic neurologist in California was recommended to us and we drove to see her.  Within 30 minutes of our visit, we had the diagnosis we hadn't gotten in 4 years-post-concussive syndrome.  Over the years, I'd repeatedly asked neurologists if her symptoms were related to her fall.   I received shoulder shrugs and no answers.  As a speech therapist who worked with patients suffering from brain injuries, it was so frustrating to think I couldn't get a diagnosis or treatment for my own daughter.  With the diagnosis, a weight was lifted, and the healing began.  It hasn't been easy.  But with continued care from a chiropractic neurologist and speech therapy using Interactive Metronome®, a tool I learned about in California, she has continued to heal.    
After years of struggling, I don't want anyone else to suffer and I don't want other caregivers to feel alone.  My family and friends were supportive, but they couldn't fully understand the daily pain of watching one's child deal with the roller coaster of chronic pain that could derail life in an instant.   I've learned I'm not only a parent but a caregiver.  I'm advocating for the supports my daughter needs.  I'm standing in the gap for her, so she can have a better life.   Because of our experiences, my daughter & I have become involved in the Brain Injury Alliance of Nebraska and facilitate a support group for those in their teens & twenties (Facebook page: Omaha Teens & Twenties Concussion/TBI Support Group).  I'm so proud of my daughter and her resilience as she walks this journey.  Life is different after October 16, 2011.  It isn't what we planned but it's a blessed life God has given us.  Hold onto hope and know you are not alone.
---
News & Notes
After Boland suffered that season-ending concussion his junior year, some nights he cried himself to sleep, unsure if his scholarship hopes were over. On Oct. 3, he called his mom and dictated a Facebook post announcing his retirement. "12 years of playing the sport I love has been a really hard journey," he said in the post. It continued, thanking Barnum for keeping him on scholarship. Boland initially received an outpouring of support on social media. But then there was a silence. And all was not right. Where once he was a star, a hometown kid who rose above, a gladiator who was cheered on, now he was an aimless young man navigating life.
MMA legend Wanderlei Silva, who has competed in the sport for 29 years, said in an interview with Brazilian website PVT on Tuesday that he has experienced many CTE-like symptoms. "I was in a lecture about concussions and of the 10 symptoms the guy mentioned, I had eight," Silva, 42, said. "The symptoms would be, for example, mood swings, getting angry very fast, forgetting some things, having difficulty sleeping." Silva said he plans on donating his brain for chronic traumatic encephalopathy research. CTE is a diagnosis only made at autopsy.