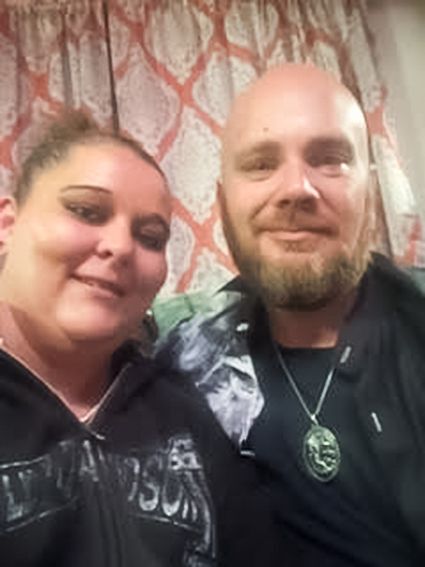 My name is Patrick Lange.
On May 13th of 2010, I was involved in a motorcycle accident. I was not wearing a helmet, and neither was my passenger.
We were in South Dakota, on our way home from our honeymoon. We blew a tire going down the interstate.
My wife was killed.
I spent 46 days in the ICU and 54 days in a coma.
After the accident, I had to work very hard to make a partial recovery. I had to learn to dress myself, feed myself, stand up, and walk by myself. My doctor's bills added up to $1.7 million.
How important is wearing a helmet?
Not only do you depend on them to keep you safe, but your family and your friends also depend on them to keep you safe.
I was previously married and had four children; my new wife had a son. So, our five children had to attend my wife's funeral and wonder if Dad was going to wake up from his coma. As a rider, I always wondered what would have happened if we would have had helmets on.
September 16, 2019, was the date of my last motorcycle accident. This time, I was wearing a helmet and driving two blocks from home when a teenager ran a stop sign and I t-boned his car.
We were a couple of blocks from the Fire Hall. They heard the accident and responded immediately. I was taken by ambulance to the Kearney Good Samaritan Hospital. I sustained a fractured skull, a damaged right frontal lobe, 5 fractured vertebrae, a broken left clavicle, and multiple broken ribs. The head trauma caused bleeding on the brain.
If I hadn't worn my helmet, I would have been dead.
I have no memory of being in the hospital or at Madonna Rehabilitation and spent a total of 32 days in the hospital and rehab before I was able to go home.
When I woke up and my mom came to take me home, the doctor told me if I didn't significantly change my life and slow down, I wouldn't live more than 3-5 years.
I know my helmet saved my life. With the injuries that I have today, I'm no longer physically or mentally able to ride a motorcycle anymore.
Whether or not you ride, make sure to have good insurance. The kid that hit me had none. It may not look cool to wear a helmet, but it is definitely safer. You put a seatbelt on to drive a car, don't you?
There is someone that wants you to come home safe.
My children worried about me, but the man I choose to be follows Christ. Now, they have a lot more peace today.
I have chosen a partner, to walk beside me and we find our way through life by walking with Christ and focusing on His promises. I totally changed my lifestyle and circle of friends. I stick to a strict diet and exercise regularly. I do an average of 500 sit-ups a day. Of course, had to work towards that number, but I have lost 175 pounds.
My favorite go-to verse, Philippians, Chapter 4 verse 13, says "I can do all things through Christ who strengthens me." My personal motto has become, not only, "Yes I can;" but now I also add "And now I will!"
That is who I am today.
You can choose to be broken, or choose to rebuild. As for me, my God says, "Yes, I can; and now I will."