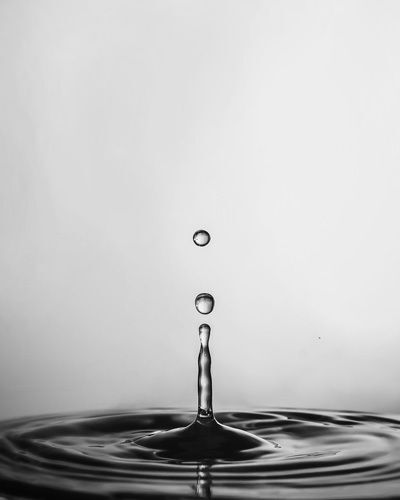 Life is full of stages and key events that impact an individual, like a ripple in the pond from a stone.
I experienced one such event on March 17th, 2019, while returning to college from spring break during my freshmen year. My best friend was driving while I was in the passenger seat when a truck struck the car on my side, pushing the car into a ditch. As a result, I sustained fractures to my mandible, clavicle, cheekbone, and ribs while also enduring a traumatic brain injury (TBI) to my right temporal and right frontal lobe. However, all of these facts were ones I didn't know until weeks later, as I was unconscious from the moment of impact and in a coma for close to five days following the accident. My last memory from before the accident was three hours prior, and the subsequent strong memory following the accident was eight days later.
My accident marked a foundational event that would shape my life moving forward.
Initially, when I woke up and started my journey through rehab, I was angry for many reasons. I had just gained a sense of independence going off to college, I was beginning to do well in my studies, and I was forming new friendships. All of these things I lost–leaving me with a keen sense of despair, anger, confusion, and frustration. I felt defeated many times during rehab while attempting to work on my cognitive deficits with executive functioning, sequencing, sustained attention, and many other cognitive skills I had taken for granted before my TBI. The only things I could focus on were what I had lost, not the positives of my situation.
When going through a challenge such as a brain injury, the ability to think outside of myself and empathize with those around me became, at times, a laborious process. However, the positives were embedded alongside the challenges I faced. My accident brought my family closer together than ever before and set me on a new trajectory course for the plans of my life.
After my rehab and returning to college, I decided I wanted to give back and help individuals going through key life events and alterations to their stages of life similar to the ones I went through. Today, I am still in the process of pursuing that goal to help others, and I am completing a Master's degree in Occupational Therapy to hopefully, one day, be a positive influence for others during their time of immense challenge.
It is approaching four years this spring since my accident, and the ripples from that event still impact my life and those around me. All it took was one moment, but I am now pursuing a career that I did not previously even know about, and my mother now works at the Brain Injury Alliance of Nebraska as a resource facilitator, which came about after being the primary caregiver with my TBI.
The ripples of life after a TBI may look different, but the pond's beauty and life itself remain the same.