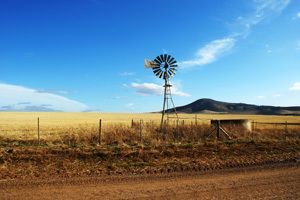 The following is an excerpt shared with us from Greg Little and his book, Rise Above: Conquering Adversities. This excerpt details the car accident that left him with a brain injury. 
---
I rode with Dan in his car back to his home where my car was waiting for me. Getting into my vehicle for the drive to my parents' house, I realized I was sleepy, but my home was only about five (5) miles away. The drive should be no problem. Picture this... an 18 year old kid driving around 1:00 AM, sleepy and the air filled with a very heavy fog. Anyone with half-a-brain would be wearing a seat belt, right? Well, back in 1972 seat belts were not mandatory as they are now, and no one ever accused me of having half-a-brain. Oh, I suppose that last part has changed. Driving very fast, I came to a shortcut to my parents' house. It would be the longest shortcut of my life. About two miles from home my late model Pontiac Lemans went off the right-side of the road. My two-door vehicle had bucket seats -- the type of bucket seats that leaned forward to allow someone to get into the back seat. The seats were not made to fold backward.
Going off the road on the right-side, my vehicle hit an embankment. This threw me forward with my face, specifically my left eye, hitting the rearview mirror. The impact was severe enough to throw my body back onto my seat and bend the seat so that it was lying flat in the backseat. My bucket seat was designed to fold forward not backward; yet, my body impact changed that. The vehicle was not finished.
After hitting the embankment it went across the road, only now without a driver. The vehicle's fast movement threw my unconscious body into the back seat. The vehicle then ran over three fence posts as my body was thrashed around in the backseat cracking my skull in three places, tearing a muscle in my back and bruising my entire brain, and as mentioned earlier, my left-eye was now bruised shut.
My auto accident happened in a pasture belonging to a neighboring farmer, who later stated he heard a noise that night but thought it was his cows. I somehow take offense to that. Just kidding.
Six-hours later, in his pasture that farmer found my car with me in the backseat. He hurriedly telephoned a funeral home. In 1972 ambulance services in my hometown were provided by funeral homes. He hurriedly told the dispatcher, There's been a wreck on Salem Road!
He then hung-up the telephone . . . without telling the dispatcher where there was a wreck on Salem Road. So, here comes the ambulance driver not knowing which route to take. Naturally, he took the route closest to the funeral home . . . which was the longest route to the accident. I cannot blame them. How were they to know?
The driver of the ambulance was John Paul Anderson, who three weeks earlier was my marching partner at our high school graduation ceremony. His co-worker in the ambulance was Ronnie Jones, who in 1968-69 was on the same baseball team with me in the Babe Ruth League. Naturally, when they left in the ambulance, they had no idea it was me in the accident.
When they arrived, the Sheriff's patrolmen were waiting for them. John Paul and Ronnie took my broken body out of the totaled vehicle. They carried me from my vehicle, with a backseat smeared with dried blood from my left ear as a result of skull fractures, and they strapped me onto the gurney and rolled me into the ambulance.
John Paul quickly drove the ambulance to the lone hospital in my hometown. In 1972, this hospital had no neuro-surgeon, which my appearance and X-rays indicated was very much warranted.
The medical staff put all appropriate steps hurriedly into motion. The Baptist Hospital in Memphis, TN was alerted that a transfer was in the making. Now, someone had to inform my parents. It was Sunday morning around 7:00. Mom and Dad had just gotten out of bed to prepare for coffee, the Sunday newspaper, breakfast and church. Peggy Harris, who was a nurse on duty at the hospital and a friend to my family, knew my condition was serious.
She first phoned her cousin, Buddy Bain, who with his wife, Kaye, lived three houses from my parents, and asked them to drive my parents to the hospital in Corinth, then to Memphis. Hopefully, they could see me briefly prior to the transfer to Memphis. Peggy knew that after hearing the news my father would be in no condition for the 96-mile drive from their house to Memphis.
Buddy and Kaye Bain prepared for the drive to Memphis while hoping and praying for a miracle. Peggy now had the job of informing my parents of something that would change their lives. Dad answered the phone. Peggy said, Howard, this is Peggy. Greg has been in an accident. He's here at the hospital, and it's serious.
---
Greg's full book can be found at the following links:
Little, Greg; Rise Above: Conquering Adversities.  Amazon
https://www.amazon.com/dp/1521316902?ref_=pe_3052080_397514860