Ruby Red Slippers - Loren's Story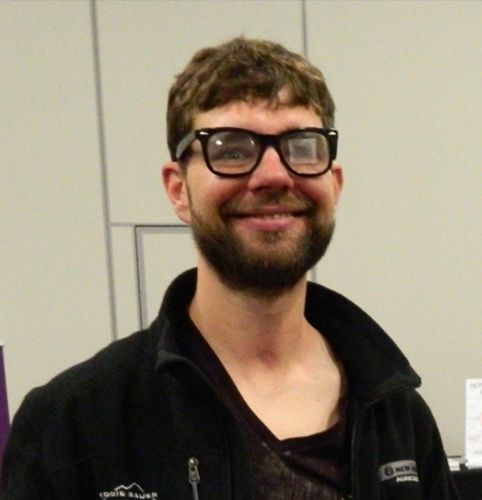 Before my TBI, in 2014, I was a design engineer. I have written a poem about my TBI, I have shared it with my support group and it was received warmly. They pointed out that having a brain injury can feel very lonely because people don't enjoy sharing the dark parts of their stories. I wrote most of my poem when I was in a very low place. I am willing, even excited, to share my personal story, especially if it can help others realize that they aren't the only ones feeling down, and progress can be made, even when it feels like you're in a bottomless pit. 

Ruby Red Slippers 
 
I used to enjoy Colorado to ski
It was a hobby where I really felt free
But luck ran dry and I got a bad dose 
I hit my head and spent a week comatose
 
I suffered a traumatic brain injury
All my fight went into recovery
Prognosis was bad, but who gives a cluck ;) 
Beat paralysis with stubbornness and luck
 
Three and a half months to learn to walk again
So determined, I'd climb any mountain
Support at Craig hospital for so long
My family is ridiculously strong
 
Then here at Madonna I could always feel
Help everywhere, so my resolve was steel
I couldn't drive so I had to ride the bus
Rather freeze my toes than put up a fuss
 
Had a project at the Tractor Test Lab
It seemed to validate all of my rehab
Recovered for two years with no interfering
Before I attacked work in engineering
 
I was convinced this would just be a story
That I could break out to highlight my glory
I thought the old me would be back again soon
Until the cold, hard truth gave me a new tune
 
At Kawasaki I achieved engineering
But soon I went from cheering to tearing
Worked long hours and gave all my energy
But I couldn't make up for my poor memory
 

They let me go and so far that I fell
Plenty of days I thought I was in hell
I was ashamed of my incapability
Making ends meet because of disability
I thought disability was pathetic
Until I needed to call the medic
I know my reasons are completely legit
But that doesn't mean I could stomach it
 
I thought about committing suicide
Decided no, mainly for family pride
That certainly won't help with depression
Passing days just to quell family's obsession
 
Motivational sayings I'd always receive
Things will get better, you've got to believe
I live on my own, so for that I am proud
At least while in front of a clapping crowd
 
We all have our own unique journey through s;)it
My compassion has multiplied because of it
I wish I'd have learned lessons with less pain
But growth regularly comes through severe strain
 
For me, a support group is nearly a must
A crowd who understands, and I can trust
Empathy's great, but understanding is more
Acknowledging things normal people ignore
 
I've been forced to prematurely retire
Plus side is, my schedule earns people's ire
Deliberate effort for my world to recoup
I'm still fine tuning my new social group
 
After giving up hope of finding a new career
I learned to accept my new normal for a year
Repeated failures made me give up hope
My family working to refocus my scope
Slowly I saw that my peer group had shifted
The age of those I fit-in with had lifted
I had more in common with seniors than youth
Age lets others appreciate my truth
I give care to elders who want my assistance
A perfect way to make my subsistence
Grandparents get how my memory has cracks
But they see me pushing to fix where it lacks
 
I respect each person after my hassle
No longer looking down from my castle
A model human because of this drama
But that's only according to my mama
 
I don't know where all of the chips will land
But for now I have somewhere to happily stand
This could be viewed as a needed shake-up
But if I could click my heels, I'd love to wake up!