Out of the Shadows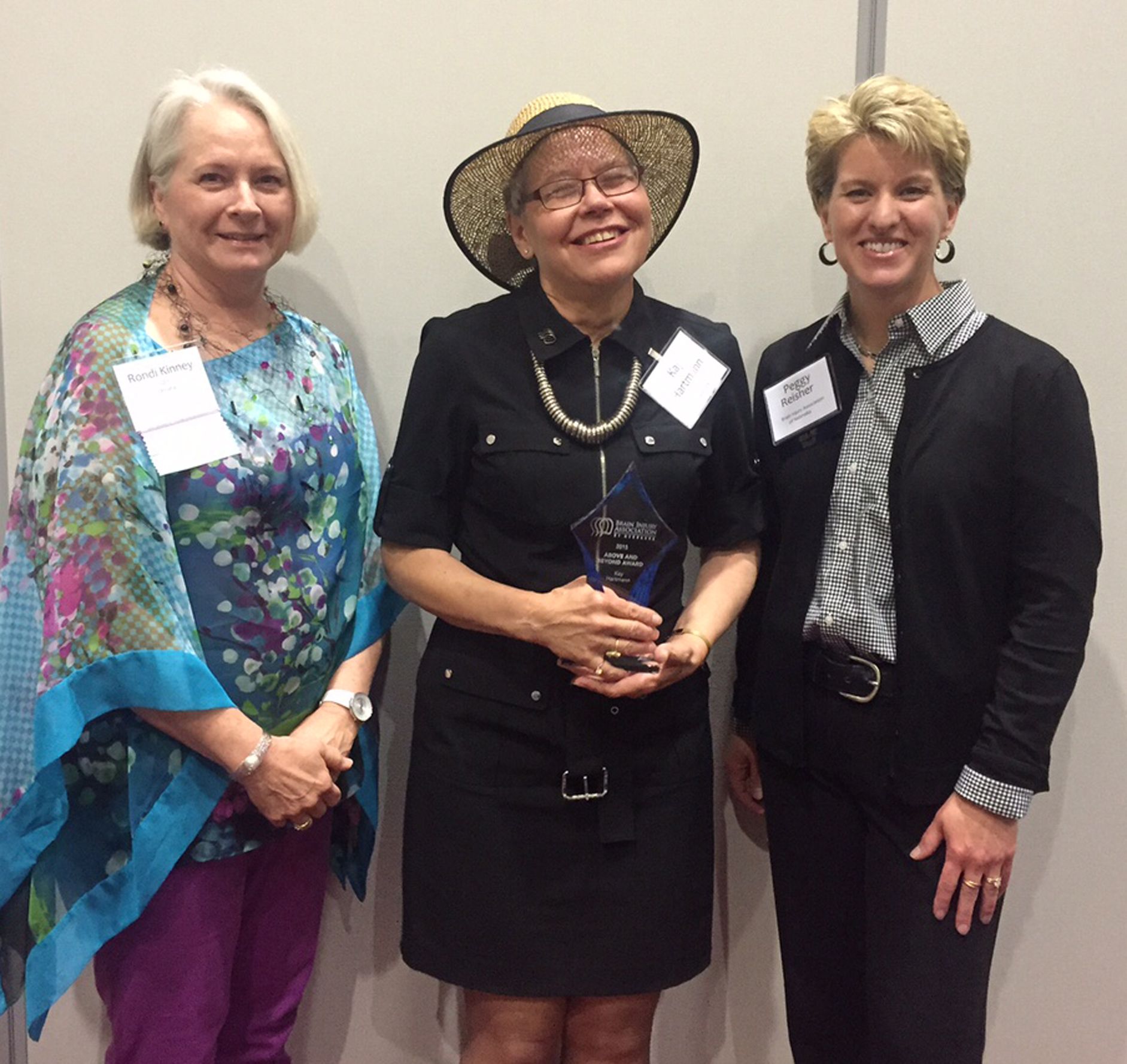 It is unknown why, but my mother discovered me having convulsions in my crib as an infant. As a child, I can remember functioning through the seizures yet if my mom was near, I would run to her and bury my face in her lap and say, "Mommy everything seems to look funny." I would sense an aura and feel it but no one outside of me would know.  I was okay in high school and handled the "Absence Seizures" but it made me somewhat shy. I was a good student. In college, I can't remember the seizures affecting me. I went to Stephen's College, a private women's college, in Columbia, MO, studying Fashion Merchandising. I got excellent grades. After graduation, I did various jobs, mostly retail, in Omaha, Lincoln and Denver.
In 1989, I met a guy and everything was really, really good. Excellent relationship.  We got along.  Then I had my first seizure in 1994 that was accompanied by a loss of consciousness. The seizures also began to include non-purposeful, involuntary movements. At first, the guy was really kind and caring. I got a job as an Administrative Assistant in an office. I was on the phone with the Director of Human Resources and I had a seizure, involuntarily hanging up on her.  She called me back and asked what had happened? I didn't want to admit to having seizures. Appropriately, lavender is the color that represents "epilepsy awareness". It grows in the shadows, just like I wanted the seizures to be. I was not prepared to talk about my condition publicly. It was kind of the straw that broke the camel's back. I was terminated. The guy, encouraged me to apply for disability.  Typically, the first application is denied and the process takes considerable time. 
 
I was still with the guy when driving to Fremont, I crossed the center line and totaled my car in a head on collision.  Everyone in both cars was wearing a seatbelt and no one was injured.  I didn't replace my car. Because I'm now basically homebound, my phone usage and the bill went up from calling my mom.  The guy put a code on the phone so he could call his parents but I couldn't call mine.  During a spat, the guy said, "I get tired of it when you go… goofy on me." And his other cutting remark, "You don't have a job".  I reminded him that it was his idea for me to apply for disability. 
I started sorting our stuff in the cupboards to prepare to move when I was ready.   Friends and relatives helped me move right after he went to work.  Being in a small town, I was afraid someone would call him.  At 2 p.m., I called him and told him he had to come home.  My mom, friend and I were there and when he came into the house, everything of mine was gone and I said, "I'm moving. No one separates me from my family." He said, "I wish I had known so I could help sort." 
Mom and Dad thought I could manage the seizures like I had all my life.  Dad lent me his pick-up and again I went across the centerline.  I didn't crash into anyone but went down into a field.  I gave up driving. I lived in an apartment in the same town as my parents.  Learning how to live a life without driving radically changed and redefined my lifestyle. In 1997, I moved to Fremont. 
In my journey, I have done a lot of soul searching and building upon the early lessons learned in church. My experiences have strengthened by faith.  Increasing my trust in God and the goodness of society. Frequently, Good Samaritan has come to my aide when I have collapsed from a seizure. I feel the need to pay it forward in society by doing humanitarian efforts for the greater good that includes volunteering for the American Red Cross Blood Drive and the Brain Injury Alliance of Nebraska. 
Living with the effects of any kind of brain injury is hard.  Like lavender, we would like to keep our disabilities in the shadows but having had these experiences, the quote, "Life is mostly froth and bubble. Two things stand like stone; kindness in another's trouble, courage in your own." Adam Lindsay Gordon seems to sum up the path through life that I have been on since I was an infant.