Jordan and Joy: Finding Meaning in Helping Others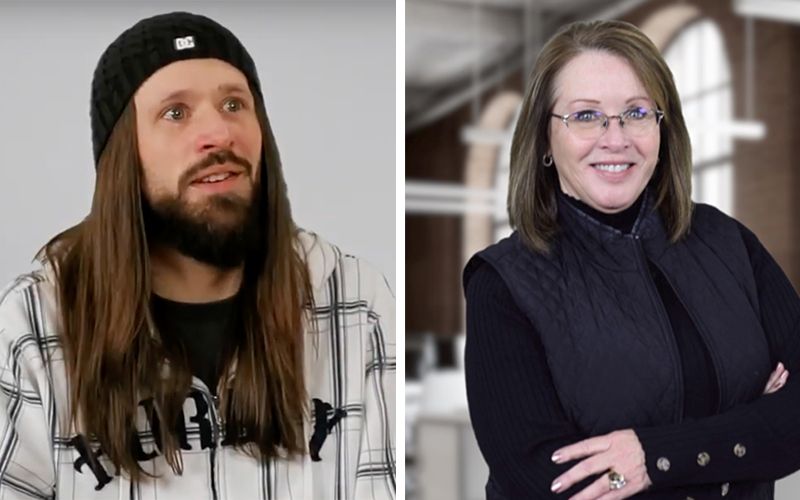 As a Resource Facilitator for the Brain Injury Alliance of Nebraska (BIA-NE) I have the privilege of talking to many individuals that have experienced a brain injury and their caregivers. What I hear most is their need for meaningful connections with others that have shared experiences. Together we work to overcome the challenges of a TBI, concussion, stroke, infection or anoxic brain injury; and support families overwhelmed by caring for loved ones that appear to be, "fine."
Joy is Jordan's mother.  She asked if I could share their journey in finding ways to live with the lasting effects of a TBI.
Jordan is now in his thirties. At 18 years old Jordan was a typical teen looking forward to all the promises of adult independence and enjoying hanging out with peers. Jordan's life changed in the brief time it takes for an accident to occur. Jordan awoke five days after his car crash.  When he showed that he was still able to walk, talk, eat and brush his teeth, he was released from the hospital to the care of his mom.  Jordan's best friend was in the car with him.  He sustained a spinal cord injury and needed to use a wheelchair for the rest of his life.
You know the journey. The guilt that can come from feeling responsible for the accident. The nagging, "what if", "I should of", "if onlys" that may accompany the depression, social anxiety and PTSD symptoms. The lasting cognitive effects that change the trajectory of all the future plans and goals impacting the dreams of what was to be before the accident.  The friend and his family forgave Jordan after the accident.  For Jordan, it has taken years to forgive himself and there are still days when uncontrollable ruminations can be devastating. 
I wish everyone had a caregiver like Joy; fun, empathetic, smart and supportive. Even Joy acknowledges that it hasn't been easy. As we have all experienced, the injury doesn't just affect the individual but their whole social network.  Transforming a parent, friend or sibling into the role of a caregiver.  As the journey continues a tension develops between the desire for independence and the continued need for support.  While our loved ones may become isolated finding it easier (not better, preferable or even safer) to be on their own, the caregiver tries to remain constant.   Not that the individual is always appreciative or affirming of their caregiver's devotion.  "It's my life, I'll do what I want."
After the initial shock followed in some sequence of reactions including; the relief that it could have been worse; the frustration of the ongoing comparisons with the present to the past; and the struggles in finding needed accommodations and ways to deal with the lasting effects. What is lacking in all these stages is a sense of control even years after an injury.  Everything is happening to you. Resulting in individuals resenting the support and retreating from community engagement.  
Have you tried the internet sites like Facebook to build connections?  Do you feel almost assaulted by all the postings that we have no control over?  Smart phones can be used for reminders, if you know how to set them up. Concerned caregivers stay connected with their loved ones using their phones. While well intentioned, daily caregiver calls to ask, "Are you okay?" can get pretty irritating.  Jordan found a way to adapt these kinds of connections to work for him through a smart phone app called Live Better & Connect (LB Connect).
Live Better & Connect is an application that was developed by Jordan, Joy and their team. The person decides how to use the app. To check in, monitor how they are doing, reminders, and what, when and who they will connect with during each day.  Family caregivers can have assurance that their loved one is okay without feeling intrusive. The app can connect individuals living with the effects of a brain injury with each other and caregivers with those providing care when they want or need to.  
The BIA-NE mission of "Creating a better future for all Nebraskans through brain injury prevention, education, support and advocacy" is achieved through the efforts of people like Jordan and Joy. LB Connect is an opportunity for peer support for the thousands of Nebraskans living with the effects of a brain injury and their caregivers across the state. If you are interested in learning more about LB Connect, visit their website here. visit their website here.  
 
- Chris Stewart, Brain Injury Alliance of Nebraska Resource Facilitator