Joe's Journey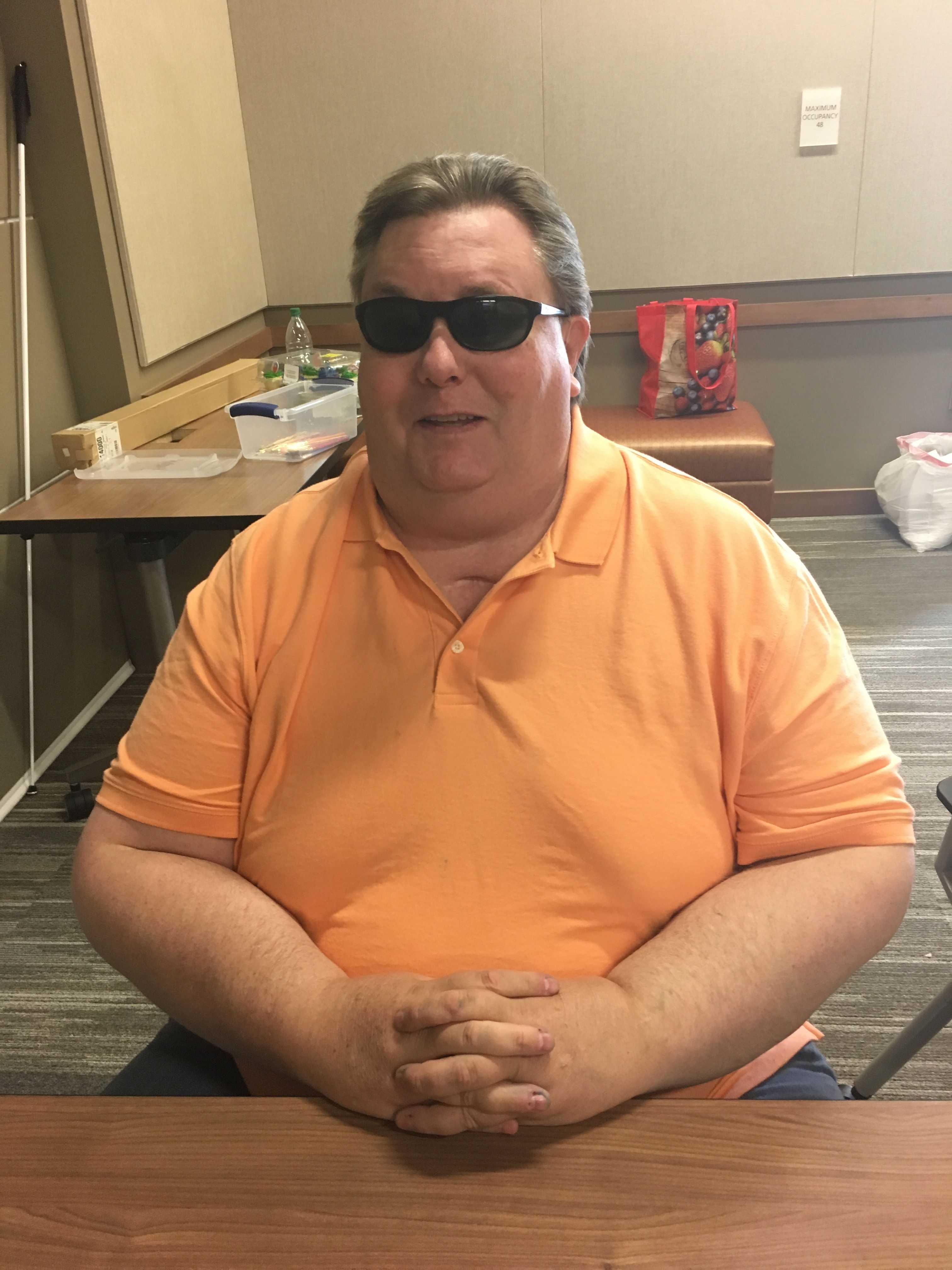 When Joe was a 28-year-old Physician Assistant, he was seeing up to 35 patients a day in a busy doctor's office in a rural Nebraska town. Judy, the Support Group Facilitator, wrote about the experiences that Joe shares.
Joe says, he had a "hair-brained idea" to get a Harley Davidson motorcycle.  He and a friend traveled to Alliance and purchased a Harley Softail Springer.  Joe thought it was beautiful, black with silver trim. 
It was dusk. Joe saw the sun on the edge of the horizon and by the side of the road, a State Trooper trying to keep a horse in the ditch.  The horse, startled by the approaching Harley, bolted out and across the road, jumping over Joe and kicking in the side of his helmet.  Joe was thrown from the motorcycle, cartwheeling and somersaulting for 90 yards.  The motorcycle continued down the road for another 250 yards without a rider. 
Joe had a massive head injury.  Amazingly, he did not have any other fractures but the whole right side of his skull was shattered.   Transferred from Scottsbluff hospital to Madonna in Lincoln, because they specialize in brain injury, Joe remained in a coma for 6 months and inpatient care for 9 months.
As a part of his rehab, Joe learned three Kenny Rogers' songs, word for word… "You picked a fine time to leave me Lucille." Joe's karaoke repertoire also included The Gambler and The Coward of the County.   While the brain injury resulted in Joe's loss of vision and hearing in his right ear and no sense of smell; his sense of humor remains intact.  Joking that if he had a girlfriend, she could be homely, smelly and loud and he wouldn't know.  With an incredible memory for jokes, Joe enjoys getting people to laugh.  His brother has no idea how Joe survived the accident except that the Lord was not ready for him and the devil was afraid he would take over.
Joe, as a health care provider and a survivor, believes it is important to inform people about brain injury.  Along with the North Platte Brain Injury Support Group that meets at Great Plains Health, Conference Room C, at 2 p.m. on the second Monday of each month; Joe also works with planning groups to increase awareness and supports for people living with the effects of brain injury.  While brain injury is no joke, Joe's gift for laughter is good therapy.