Jake's Story - Concrete Lullaby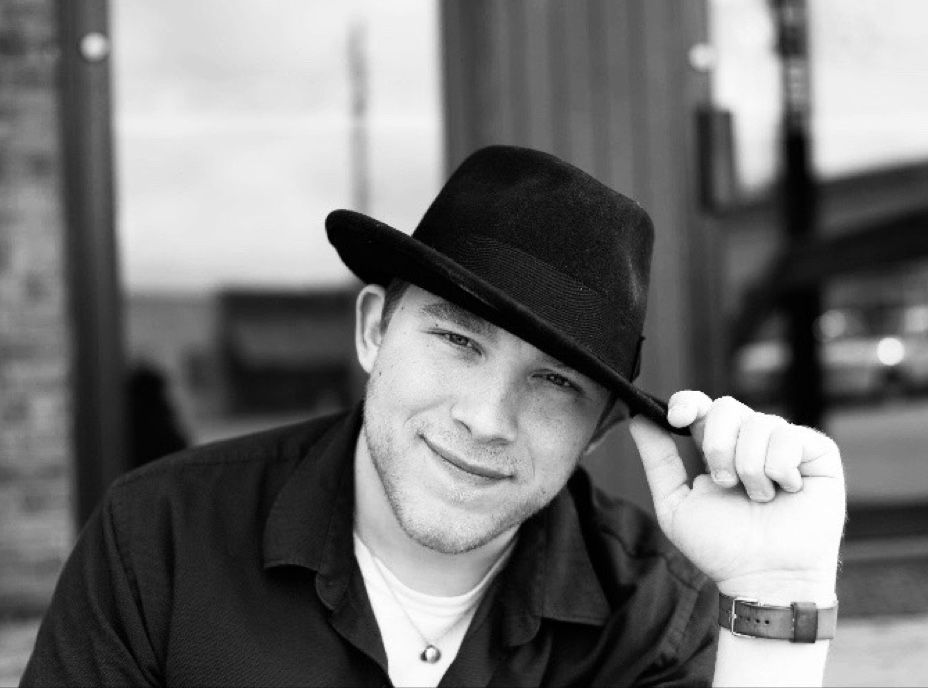 On his 6th birthday, 20 years ago this month, Jake Stewart suffered a TBI from a fall.  Like so many people Brain Injury Alliance of Nebraska serves, Jake has found ways to compensate and overcome the lasting effects from his injury to find his own voice and literally write his own story. Jake currently lives in Wayne, Nebraska where he is attending Wayne State College to obtain a master's in education.  His work has been published in The Judas Goat, including the short stories "West of Salvation" and "One Kiss Too Many."  He is also the author of the novel-in-verse Whiskey Vengeance, as well as the Wayne State newspaper column called "Dead in the Water."
Concrete Lullaby
Swimming rustic style, 
horse tank, 
beneath backyard slide—
for a 6-year-old 
in a plastic camo vest, 
fake knife, 
between teeth, 
action hero in training—
the air is hot, 
the water cold, 
perfect July. 
Perfect…. 
Up until action hero 
drops his knife, 
not at all 
in character, 
but to make up for it, 
he leans off the ladder, 
not too smart 
with the water 
dripping 
from the rungs. 
Knife, 
concrete, 
harsh reality, 
a close up 
in the opposite 
of slow motion. 
*** 
Lights 
fading in 
and out, 
blinding 
until things 
go black, 
consciousness returns, 
more lights—
arms and legs limp, 
hanging out of a shopping cart—
lean over the side, 
vomit 
on a blurry floor, 
back to black. 
*** 
Beeping machines, 
wires with suction cups, 
questions—
so many questions.  
How many fingers am I holding up?
How stupid do they think he is? 
Struggling to walk, 
legs practicing 
drunken stumbling—
long before his poor life choices, 
ugly romance—
as he tries 
to get to the bathroom. 
*** 
Years go by 
until he learns 
about the seizure 
during the CAT scan, 
about holding out his arms 
toward his mother, 
bawling 
as if life 
depended on it, 
mother being pulled away, 
too much pressure 
on his brain.  
To this day 
moments get foggy, 
facts mixed up, 
and always present, 
a fear 
of falling, 
with no one around 
to find him.