Every day, Nebraskans are affected by brain injuries. On average, 13,634 individuals yearly are admitted to the hospital with a traumatic brain injury.  Eighty percent (80%) of those will get better but twenty percent (20%) live with the long-term effects of a brain injury. 
When a brain injury occurs, lives are changed—affecting not only the individual but their entire family as well through loss of income and impacts to the individual's physical and emotional health. The Brain Injury Alliance of Nebraska (BIA-NE) works to provide resources and support to Nebraskans affected by brain injury.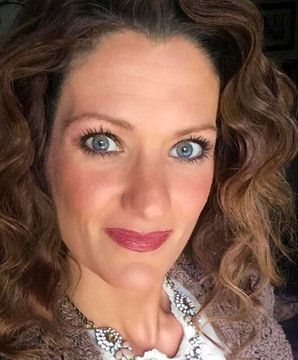 Jessica's Story
In the Spring of 2020, Jessica went through intensive rehabilitation after sustaining a traumatic brain injury. She had been thrown across a room and into a stove by a man she called her husband. 
During the months following this traumatic experience, Jessica participated in an intensive therapy program to train her brain and body to move again, but she was walking through life in a fog. After her husband threatened her life, again—the brain fog lifted enough for her to think of her daughter and plead for help. She found herself sitting on a couch in a safe house, unable to move—paralyzed with the overwhelming feeling of the unknown. Jessica was tired and just wanted to sleep—unable to function. She was unable to be mindful and understand everything that was going on around her.
In the following days after her move to a safe house, Jessica joined an online psycho-educational class led by BIA-NE where she learned more about brain injury and how to overcome some of the obstacles she faced. 
"By participating in these classes, I gained a greater understanding of how I could implement strategies to just be Jessica again. I also gained insight and was more mindful as to why I was doing some of the things I had been doing due to my brain injury."
- Jessica
Make An Impact With Your Donation
With your support, BIA-NE will be able to reach more individuals like Jessica and continue to help individuals with brain injuries rebuild their lives, restore purposeful living, and rebuild hope and optimism. Through our Mindful Giving campaign, we aim to raise $25,000 to increase our support capacity and continue to provide the following services to the brain injury population.
Securing and developing community-based services.
Offering support groups.
Providing access to information, medical resources, and service referrals.
Educating professionals working with adults and children with brain injuries. 
Helping advocate for policies that improve the lives of Nebraskans with brain injuries.
We appreciate your thoughtful and mindful giving this season.