Partner with Us to Bring an Outstanding Conference to People with Brain Injuries & the Health Professionals in Nebraska who serve them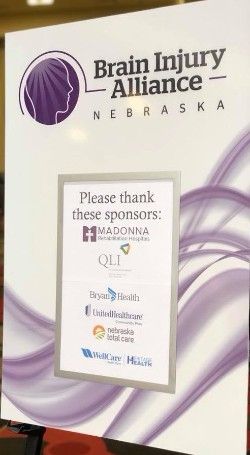 Your sponsorship of this conference helps the Brain Injury Alliance of Nebraska enhance the quality of life for individuals living with the consequences of a brain injury in Nebraska and improve the knowledge and skills of the medical professionals who work with them.
To learn more about sponsorship benefits and opportunities, view our 2020 Sponsorship Packet.
To sponsor this event, either fill out the information below and donate online or download the Sponsorship Packet and mail sponsor form with a check.
We appreciate you!