From Concussion To The Classroom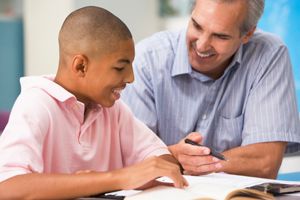 Nebraska Department of Education Brain Injury Resources
This information was developed to provide guidance to assist Nebraska school districts in developing a concussion management policy, including the provision of appropriate classroom adjustments for concussed or brain injured students facing learning challenges. Once a concussion has been diagnosed by a healthcare professional, managing the concussion is best accomplished by creating a support system for the student/athlete. This is a collaborative approach with your student as the CENTER of Focus!
Brain Injury Support Group Teams
Nebraska has designated regional Brain Injury School Support Teams (BIRSST). These teams are available to provide consultative services to schools that teach students who have sustained a brain injury. The teams can provide Nebraska educators with materials, training and consultative services to support those students.
Contact a BIRSST member if your child or student needs assistance transitioning into the classroom after a brain injury. Team members can identify strategies to support student success:
- Support for students struggling with new identities
- Methods to reintegrate students with their peers
- Information on brain injury and resources
- Training and consultation