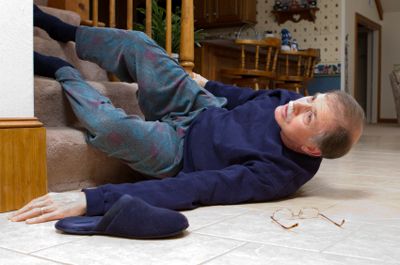 In 2013, a total of approximately 2.8 million TBI-related ED visits, hospitalizations, and deaths occurred in the United States. This consisted of approximately 2.5 million TBI-related ED visits, approximately 282,000 TBI-related hospitalizations, and approximately 56,000 TBI-related deaths, according to a report released by the Centers for Disease Control and Prevention.
The report, "Traumatic Brain Injury in the United States: Emergency Department Visits, Hospitalizations, and Deaths," is based on data from 2007-2013.
Progress has been made to prevent motor-vehicle crashes, resulting in a decrease in the number of TBI-related hospitalizations and deaths from 2007 to 2013. However, during the same time, the number and rate of older adult fall-related TBIs have increased substantially. Although considerable public interest has focused on sports-related concussion in youth, the findings in this report suggest that TBIs attributable to older adult falls, many of which result in hospitalization and death, should receive public health attention.
The increase in the number of fall-related TBIs in older adults suggests an urgent need to enhance fall-prevention efforts in that population. Multiple effective interventions have been identified, and CDC has developed the STEADI initiative (Stopping Elderly Accidents Deaths and Injuries) as a comprehensive strategy that incorporates empirically supported clinical guidelines and scientifically tested interventions to help primary care providers address their patients' fall risk through the identification of modifiable risk factors and implementation of effective interventions (e.g., exercise, medication management, and Vitamin D supplementation).
Children from birth to 4 years of age, older adolescents aged 15 to 19 years, and adults aged 65 years and older are most likely to sustain a TBI.

Falls are the leading cause of TBI (35.2 percent). Rates are highest for children from birth to 4 years and for adults aged 75 years and older.

Among all age groups, road traffic injury is the second leading cause of TBI (17.3 percent) and results in the largest percentage of TBI-related deaths (31.8 percent).

In every age group, TBI rates are higher for males than for females.
"This report not only presents TBI numbers, it helps to show the impact of this injury nationwide. These data can help to impact the lives of millions of Americans as they serve as building blocks that guide TBI prevention strategies. They also help to identify research and education priorities and support the need for services among individuals at risk or living with a TBI," states Richard C. Hunt, MD, FACEP, director of CDC's Division for Injury Response.
An on-line source for information about brain injury. Site includes causes of brain injury, research, fact sheets, and publications.