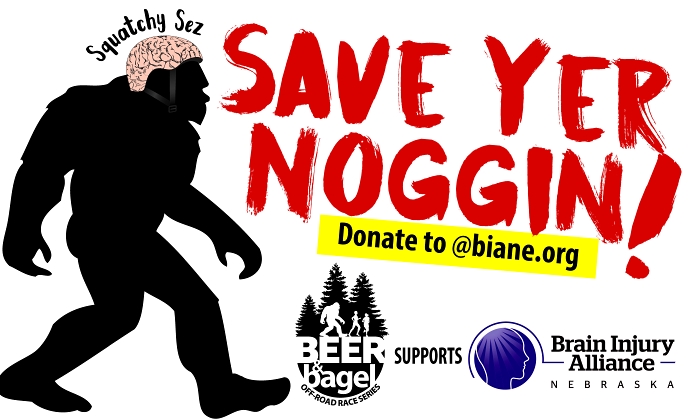 The Beer & Bagel Race is off-road running over challenging terrain. This race lets Mother Nature do the talking: rugged and untamed trails the way running was meant to be.  After conquering mother nature at her best, you'll be greeted with an ice cold beer, fresh bagels and a warm bowl of chili, just like mom used to make. 
Keep your eyes peeled for Sasquatch "Squatchy" roaming the hills at Quarry Oaks Golf Course in Ashland, NE. The mascot of the Beer and Bagel Run often pops up along the trail course. The race offers two distances: a 4-mile run and a half-ish marathon. Oh, and the after-party...did we mention that?
This year the organizers of this long-time annual event have decided to support the Brain Injury Alliance. You can show your support here as well. Click DONATE.
Registration is open. More information click on REGISTER.