Get Noticed and Help Provide Valuable Education
Looking for ways to boost visibility for your organization or business? The Nebraska Brain Injury Conference brings together professionals in the field of brain injury, individuals with brain injuries, and family members or caregivers to learn and network. This year, we are looking forward to returning to an in-person format at the Younes Conference Center in Kearney, Nebraska on March 23 and 24, 2023.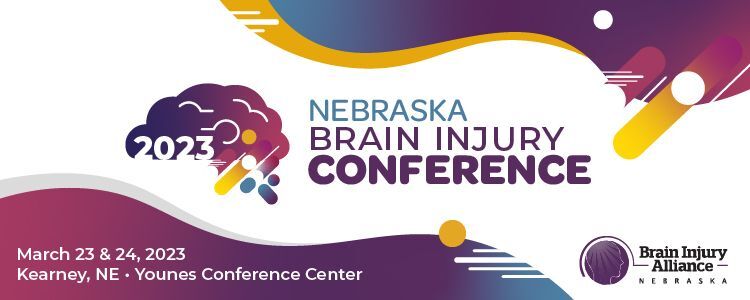 Why sponsor the 2023 Nebraska Brain Injury Conference? 
Nearly 150 - 200 participants attend the day-and-a-half event each year, gaining valuable information and new connections–making it a great opportunity to connect your brand with new audiences while helping educate people on relevant topics in the brain injury field. 
Going beyond the event, as a sponsor you receive additional visibility opportunities through channels such as:
Our email newsletter and promotional emails with an average subscriber base of over 2,000 people and an open rate of 30%.
Our Facebook and Linked pages with a combined total of over 2,100 followers.
And, our printed promotional materials for the conference.
Data from the virtual 2022 Nebraska Brain Injury Conference's evaluation survey showed an average satisfaction rating of 8.8/10 from the over 80 respondents who provided feedback. Not only that, but the data also showed that 62 percent of the respondents had attended one or more of the previous conferences. 
Don't just take our word for it, though. One of our sponsors from last year provided the following feedback:
"This was a great conference! Each session was engaging and informative. I look forward to having the conference in person again in the future for even more engagement and networking amongst caregivers, professionals, and survivors. Thank you for all the work you put into this conference every year!"
These are just a few of the reasons to sponsor the 2023 Nebraska Brain Injury Conference. Learn more in our sponsorship prospectus available to download below. 
Download the prospectus and register as a sponsor today!